Meet Mrs. Poonam Patel, yoga teacher trainer. The Co-Founder Director of the renowned Life Spring Yoga Institute in Vadodara. With a diverse range of degrees and accreditations, she brings a wealth of knowledge and expertise to her yoga practice. She holds a Bachelor's degree in Microbiology and a Post Graduate Diploma in Lab Technology. Her journey into the world of yoga began in 2003 when she completed her first Yoga Teacher Training Course from S-VYASA, Bangalore.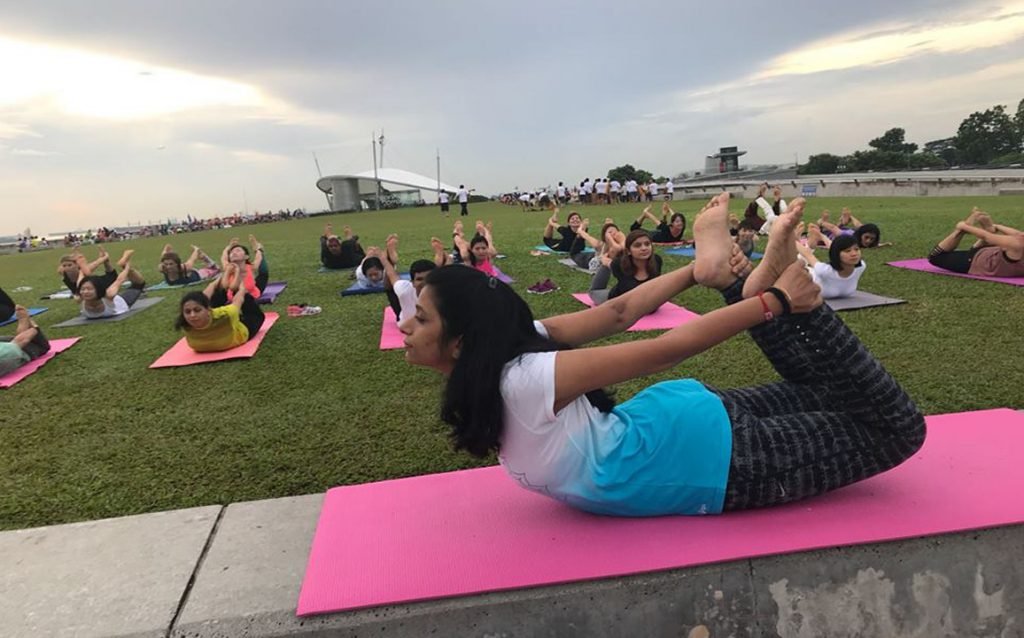 Mrs. Poonam Patel - Yoga Teacher Trainer
She further pursued a fellowship in obesity and weight management from the Apollo Hospital Research and Education Forum in Hyderabad. Additionally, she has also completed a certificate course in pre and postnatal yoga.
For the past 17 years, Mrs. Poonam Patel has been conducting yoga classes, firmly believing that yoga is not just a course but a profound exploration of oneself. With an in-depth understanding of the ancient practice, she specializes in yoga techniques and asana teaching. Her precise instruction and dynamic teaching style provide a comprehensive understanding of asana learning and teaching.
Mrs. Poonam Patel's extensive experience and infectious personality shine through in her teaching. She has trained numerous yoga trainers in India and travels across the globe to provide yoga therapy. Her yoga teachings and sessions consistently receive overwhelming love and positive feedback from participants. Alongside yoga, she is also skilled in group exercise activities and has attended Reebok group exercise training.
As the co-founder of Life Spring Yoga Institute in Vadodara, Mrs. Poonam Patel actively supports and teaches students, promoting a happy and healthy lifestyle. She is known for her strength in motivating others to overcome limitations and achieve their goals during sessions. A true embodiment of yoga principles, she has become a role model for yoga practitioners worldwide.