International YogaTeacher Trainer to reveal his 21 years of experience to Start Your Career As A Yoga Teacher Trainer And Explore the growing field of Health-Wellness
(Without struggling to find best career and working from any part of the country All While just having a mobile phone)
Get your guide to becoming a highly-paid yoga teacher trainer
International Yoga Teacher Trainer
Dr. Ritesh Patel, an accomplished Yoga Teacher Trainer and Yoga Therapist, has over 21 years of experience. Dr. Ritesh Patel's reputation as a globally renowned Yoga Trainer is well-deserved. He serves as a Visiting Faculty at S-VYASA Singapore and Adi Yoga Hanoi and Vietnam, and is a valued member of The International Association of Yoga Therapist (IAYT).
Life Spring Yoga Institute
Dr.Ritesh Patel – Founder | Mrs. Poonam Patel – Co Founder
Living Yoga as a Life Style. 
Yoga Teacher Training Course
Life Spring Yoga Anusandhan Samsthan is 18-year-old affiliate of Vivekananda Yoga Anusandhana Samsthana (VYASA) in Bengaluru. We provide yoga training and education, affiliated by VYASA.
Certificate caters you with a foundation and eligibility to pursue other courses offered by SVYASA University in Bengaluru. SVYASA (Swami Vivekananda Yoga Anusandhana Samsthana) is a well-known yoga university that offers various yoga-related programs and courses at undergraduate, postgraduate, and doctoral levels.
This Yoga Instructor certificate course will bring you in the directory of AYUSH Government of India Ministry.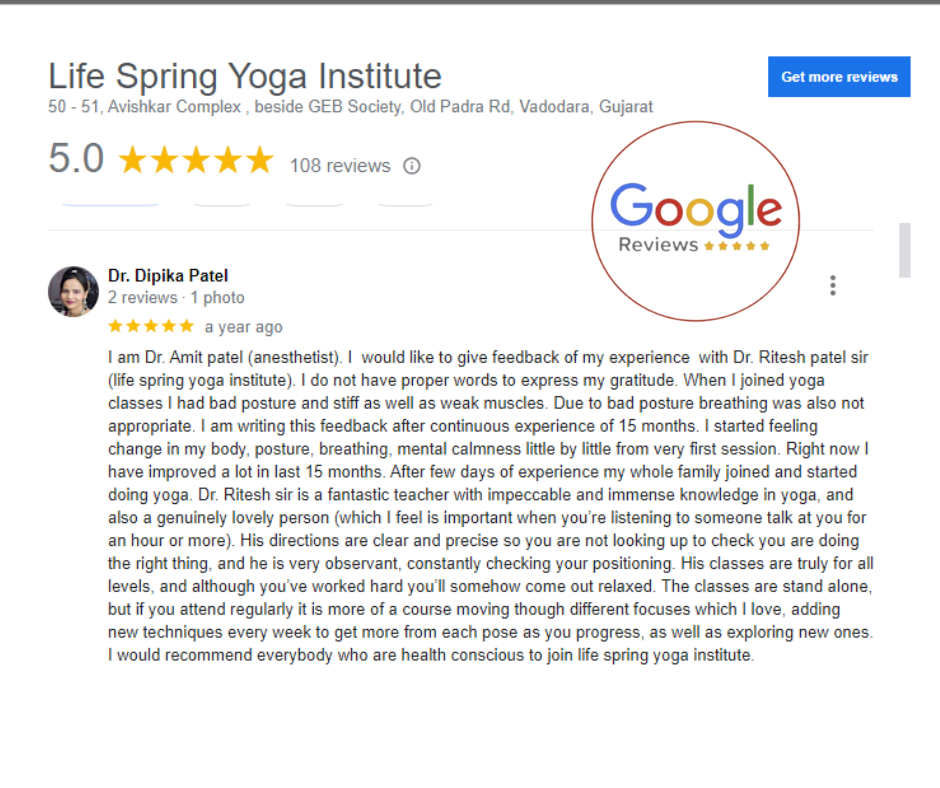 Life Spring Yoga Institute
Affiliated with the esteemed Vivekananda Yoga Anusandhan Samsthan in Bangalore, the Life Spring Yoga Institute upholds a high standard of yoga education. It is also recognized as an associate center of the Asian Yoga Therapy Association (IYTA), further emphasizing its commitment to excellence in yoga therapy. 
Renowned media outlets, including India Times and Simply Gujarati, have praised the institute's exceptional  services. The core team consists of highly skilled yogis, each specializing in their unique areas of expertise.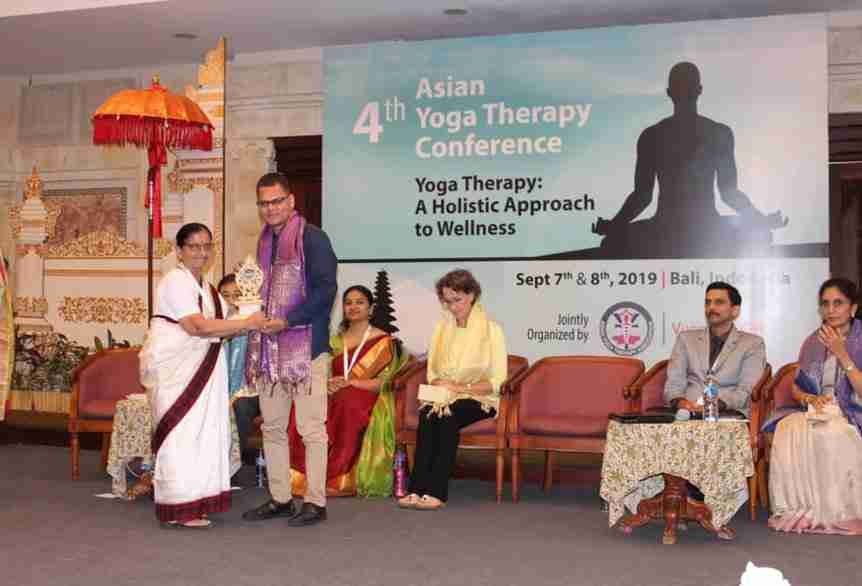 With an impressive array of qualifications, including degrees in Ayurvedic Medicine, Yoga Naturopathy, and a Post Graduation Diploma in Wellness Management Rehab and Functional Training, Dr. Ritesh Patel has continually pursued knowledge in the field of yoga. His MSc in Yoga Therapy from Swami Vivekananda Yoga Anusandhan Sansthan, Bangalore (Yoga University), further deepened his understanding of the science of yoga.

Additional Knowledge of applied anatomy of asana


Choose the best yoga teacher to pursue your career as a
Yoga Teacher Trainer.